Acura Dealers: Please enter the site from the iN or eMall system for dealer specific content and pricing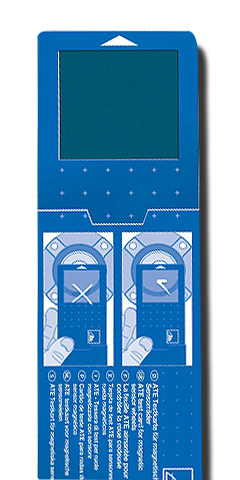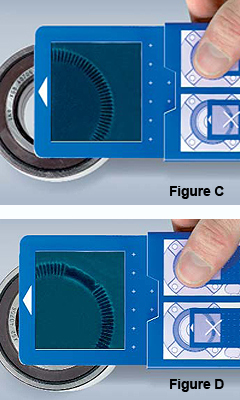 Item shown may not be actual product.
Product and price information are subject to change without notice.
---
$24.00
*
*log in for dealer pricing
ATE Magnetic Test Card
---
Description
For some years now, modern vehicles feature active wheel sensors. These wheel sensors normally work together with magnetic sensor rings. The north and south magnetic poles (lying next to each other around the circumference of the ring) must always lie opposite the wheel sensor. If installed improperly, the system wheel sensor and magnetic sensor gear cannot supply a signal. In vehicle's with this installation mistake, the ABS warning lamp will light up, but only after the vehicle is out on the road again.
The ATE Magnetic Test Card helps you avoid improperly installing wheel bearing replacements on vehicles equipped with Anti-lock Braking System (ABS) sensors.
Benefits
Helps you avoid errors during wheel bearing installation which often results in customer comebacks and can also require additional resources to replace the recently installed but now newly damaged wheel bearings
Before pressing the wheel bearing in place, you can determine on which side of the wheel bearing the magnetic sensor ring is fitted (Figure C), so that you can properly arrange the side with the magnetic sensor ring to face the wheel sensor.
The Test Card will also be of good value for troubleshooting. If you discover during fault finding that the output signals of a sensor are obviously incorrect, but the sensor circuitry including the wheel sensor are okay, you can determine with the card whether one or more "teeth" (pairs of magnets) are missing (Figure D).
Warranty
Consumable product warranted to be free of manufacturer's defects upon receipt.

Never place a wheel bearing with magnetic sensor rings on a dirty workbench.
Never place a permanent magnet anywhere near the magnetic sensor ring.
Never insert sharp-edged or pointed tools in the bore of the wheel sensor as this can result in damage to the magnetic sensor ring.
Make sure that the magnetic sensor ring and the wheel sensor are opposite each other.
Fit the wheel bearings as instructed by the wheel bearing or vehicle manufacturer.
Do not drive in the wheel bearing with a hammer and drift. Press in the wheel bearing using only tools intended for that purpose.