Acura Dealers: Please enter the site from the iN or eMall system for dealer specific content and pricing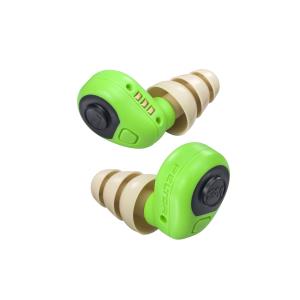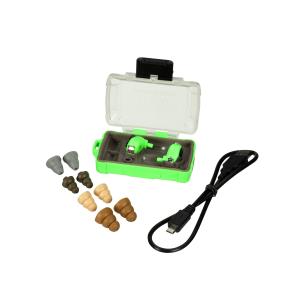 Item shown may not be actual product.
Product and price information are subject to change without notice.
---
$224.00
*
*log in for dealer pricing
The 3M™ PELTOR™ Electronic Earplug
---
Description
The 3M™ PELTOR™ EEP-100 Electronic Earplugs can help provide hearing protection when it's loud, but allows you to hear normally when it's not. Ambient sounds can be heard at
a level below 82dB. Improves your ability to communicate with nearby colleagues, as well as hearing warning signals, approaching vehicles, or sounds in machines and processes.
Speech and weak signals can be amplified helping to enable face-to-face communication without earplug removal. Ideally suited when there is intermittent, varying and/or unpredictable noise; if you are removing your hearing protection to communicate; where enhanced situational awareness is required (e.g. moving vehicles/equipment are present, alarms need to be heard, for maintenance personnel); or if you regularly move between loud and quiet areas. Applications might include road/building construction, maintenance, general/heavy manufacturing, airport ground crew, forklift drivers, and auto repair shops.
Features and Benefits
UltraFit Communication Tips

Helps provide hearing protection in environments with hazardous noise.
Includes a variety of ear tips for improved overall comfort and user experience.
Helps protect your hearing and improves situational awareness.

External omni-directional microphones

Helps improve situational awareness and communications in challenging environments.

Design by 3M™ PELTOR™ and built tough for the working professional

Helps when working in any environment.
Weather-resistant earpieces and charging case (IP54).

Intuitive one-button operation

Powers earpiece on/off.
Selects volume level.

Powered by rechargeable lithium-ion battery

Up to 16 hours of use.
Charge time of approx. 80 minutes.
Micro USB charging cable included.

Small and lightweight design

Compatible with most head borne Personal Protective Equipment such as helmets, hardhats, eyewear and face shields.
Includes
(2) Earplugs
(2) 3M™ UltraFit Communication Tips Replacement, Large
(2) 3M™ UltraFit Communication Tips Replacement, Medium
(2) 3M™ UltraFit Communication Tips Replacement, Small
(2) 3M™ PELTOR™ Triple-C Communication Ear Tips CCC-GRM-25
Charging Case
Micro USB Cable
User Instructions
Warranty
Free from defects in material or workmanship.
Product Specifications
Case Material: ABS
Case Size (L x W x H): 89.6 mm x 61.6 mm x 27.3 mm
Case USB Type: Micro B Standards
Charger Operating temp: 32°F to 113°F
Earpiece Operating temp: -4°F to 122°F
Earplug Volume Steps: 3 steps, Low, Normal, High
NRR Tested: in accordance with ANSI S3.19-1974
RoHS Compliance: RoHS II
Shipping Weight: 8.46 oz
Storage temp range: 1 Year: -4°F to 68°F; 3 Month: -4°F to 113°F; 1 Month: -4°F to 140°F
Waterproof Rating: Complies with IP54 with cover and USB port closed
Weight (1 earpiece): 0.13m oz
Weight (Charger): 2.01 oz

3M™ strongly recommends individual fit testing of hearing protectors. If the NRR is used to estimate typical workplace protection, 3M™ recommends that the noise reduction value be reduced by 50% or in accordance with applicable regulations.