Acura Dealers: Please enter the site from the iN or eMall system for dealer specific content and pricing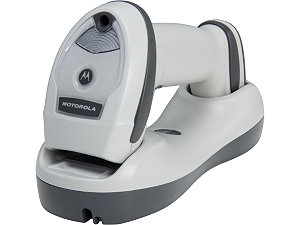 Item shown may not be actual product.
Product and price information are subject to change without notice.
---
$470.80
*
*log in for dealer pricing
Bar Code Scanner Kit with Bluetooth
---
Description
The AVDLI4278 Bar Code Scanner Kit with Bluetooth takes 1D bar code scanning to the next level, allowing workers to scan faster and farther as they can capture virtually and 1D bar code. Built for all day and everyday use, the AVDLI4278 offers cordless freedom with Bluetooth compatibility.
It offers better encryption for improved security and better overall wireless performance. Superior battery power management delivers the largest number of scans per battery charge to support scan intensive applications. You can use it in dusty and wet environments and it can survive a 6 foot drop.
Features
Excellent 1D scanning performance - delivers superior scanning speed and a wide data capture range
Captures virtually all 1D bar codes on any surface - capture data on traditional paper labels, as well as mobile bar codes that may be displayed on a mobile phone, tablet, or computer screen
Wide working range - reads UPC bar codes from 1" (2.54 cm) to 30" (76.2 cm), as well as high density codes at extended ranges for application flexibility
Superior motion and angular tolerance - bar codes can be captured faster, and there is no need to pause between scans or align scanner and bar code
Built-in rechargeable battery - easily provides a full day of service in the highest usage profiles; replaceable battery ensures long life cycle
Compatible with 123Scan2 and Remote Scanner Management - dramatically reduces management time and cost, from initial configuration to day-to-day management
Flexible mounting - vertical or horizontal
Desktop cradle - provides versatility to accommodate your unique environment
Bluetooth 2.1 - provides versatility to accommodate your unique environment
Bluetooth 2.1 - provides better security, performance, energy management, and pairing
Backward compatible
Includes
AVDLLI4278SR Scanner Only
AVDCR0078 Cradle
AVDCBAU01S07 USB Cable
Options
AVDLS42RAA0E Replacement Battery
Warranty
5 year limited warranty against defects in workmanship and material.
Product Specifications
Scans Per Charge: Up to 57,000
Dimensions: 3.84"H x 2.75"W x 7.34"L (9.8 cm x 7 cm x 18.6 cm)
Radio: Bluetooth v2.1 Class 2 Radio
Storage Temperature: -40°F to 158°F (-40°C to 70°C)
Operating Temperature: 32°F to 122°F (0°C to 50°)
Battery: Rechargeable replacement battery with 'green sustainability'
Cradle Interface: RS232, RS485 (IBM), USB, Keyboard Wedge
Weight: 7.9 oz (244 g)
Hours of Operation: Per full charge: 72 hours
Humidity: 5% to 85% RH, non-condensing
Data Rate: 3.0 Mbit/s (2.1 Mbit/s) Bluetooth v2.1
Radio Range: 330 ft./100 m (line of sight)